Creating multilayer box-shadow using CSS3 has never been simpler! Thanks to Box Shadow Generator, you can now generate, customize and explore a wide range of box-shadow options for free.
If you're feeling stuck and need inspiration, the generator also offers around 100 pre-defined shadows to choose from, providing a great starting point for your project.
Don't miss out on this amazing tool, check it out for yourself at https://box-shadow.art/ and take your box-shadow game to the next level!
Also, one of the great features of Box Shadow Generator is the ability to publish and share your creations with others. This allows you to showcase your work and get feedback from the community.
By publishing your designs, you can also inspire others who are looking for new ideas and help them learn from your approach. It's a great way to connect with other designers and collaborate on new projects.
So, give it a try and start sharing your box-shadow creations with the world! Visit https://box-shadow.art/shadow-generator/ to get started.
Multilayer:
You're not limited. Add unlimited shadows and enjoy the final composition.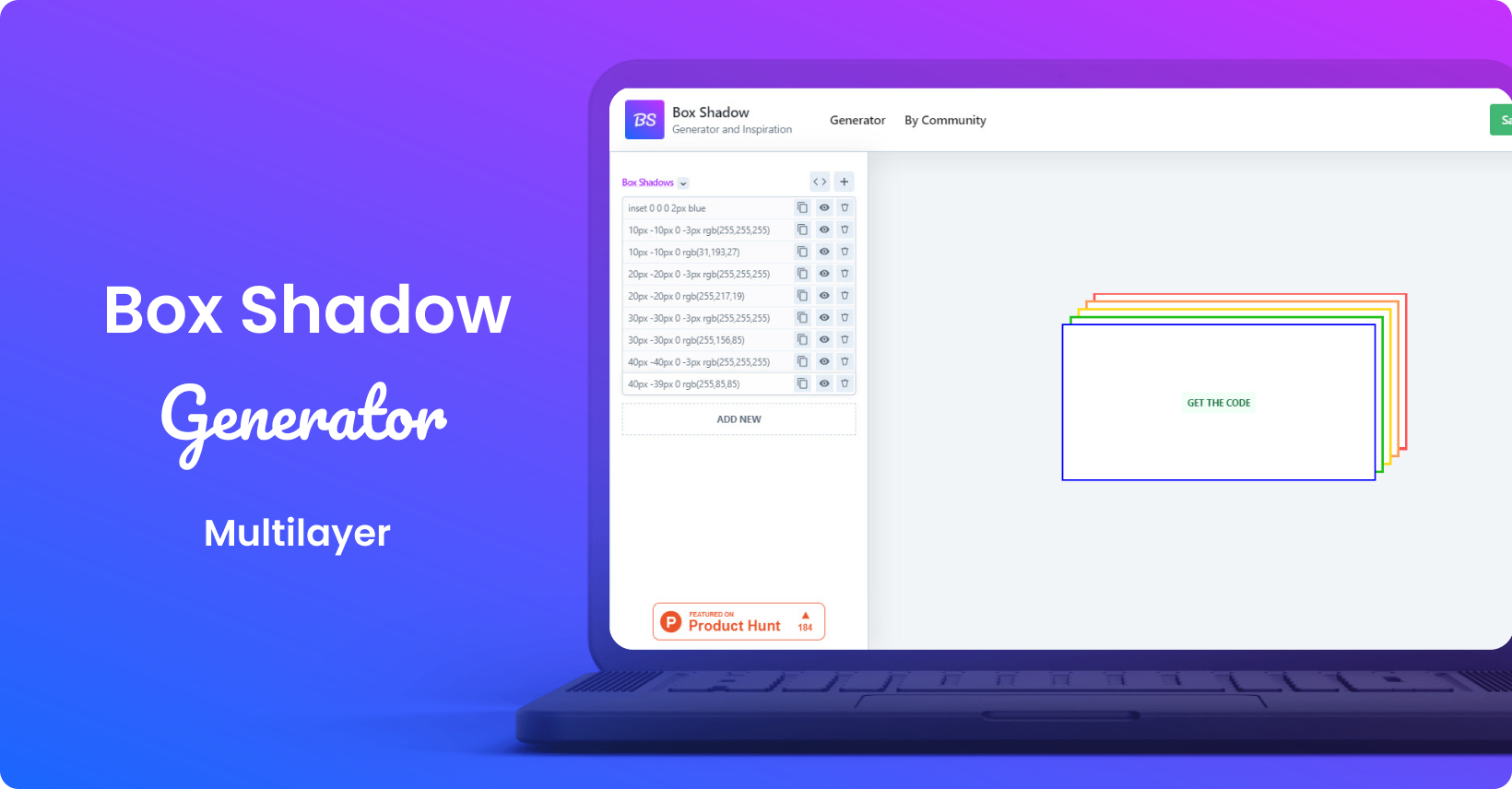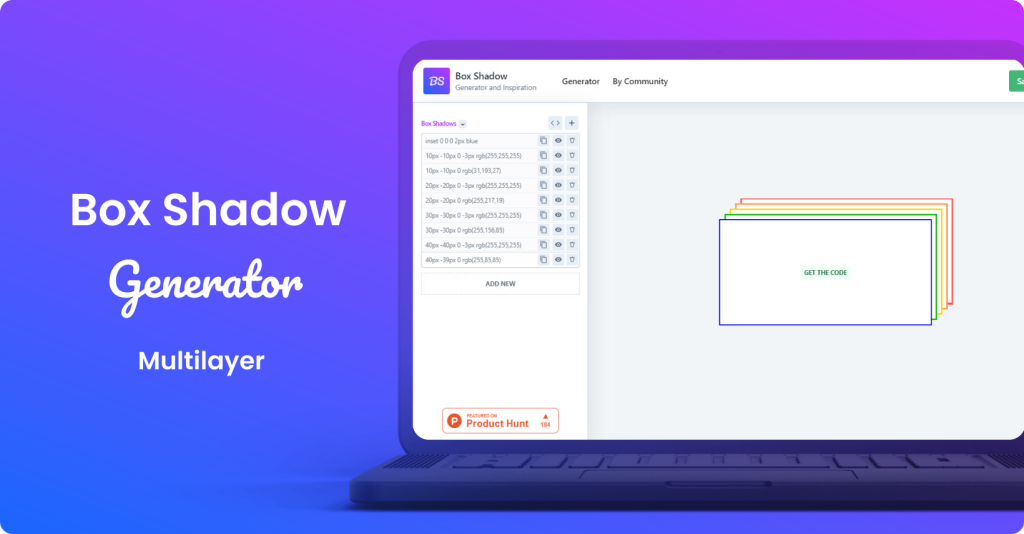 Inspiration:
Browse the directory and find unique designs made by fellow users.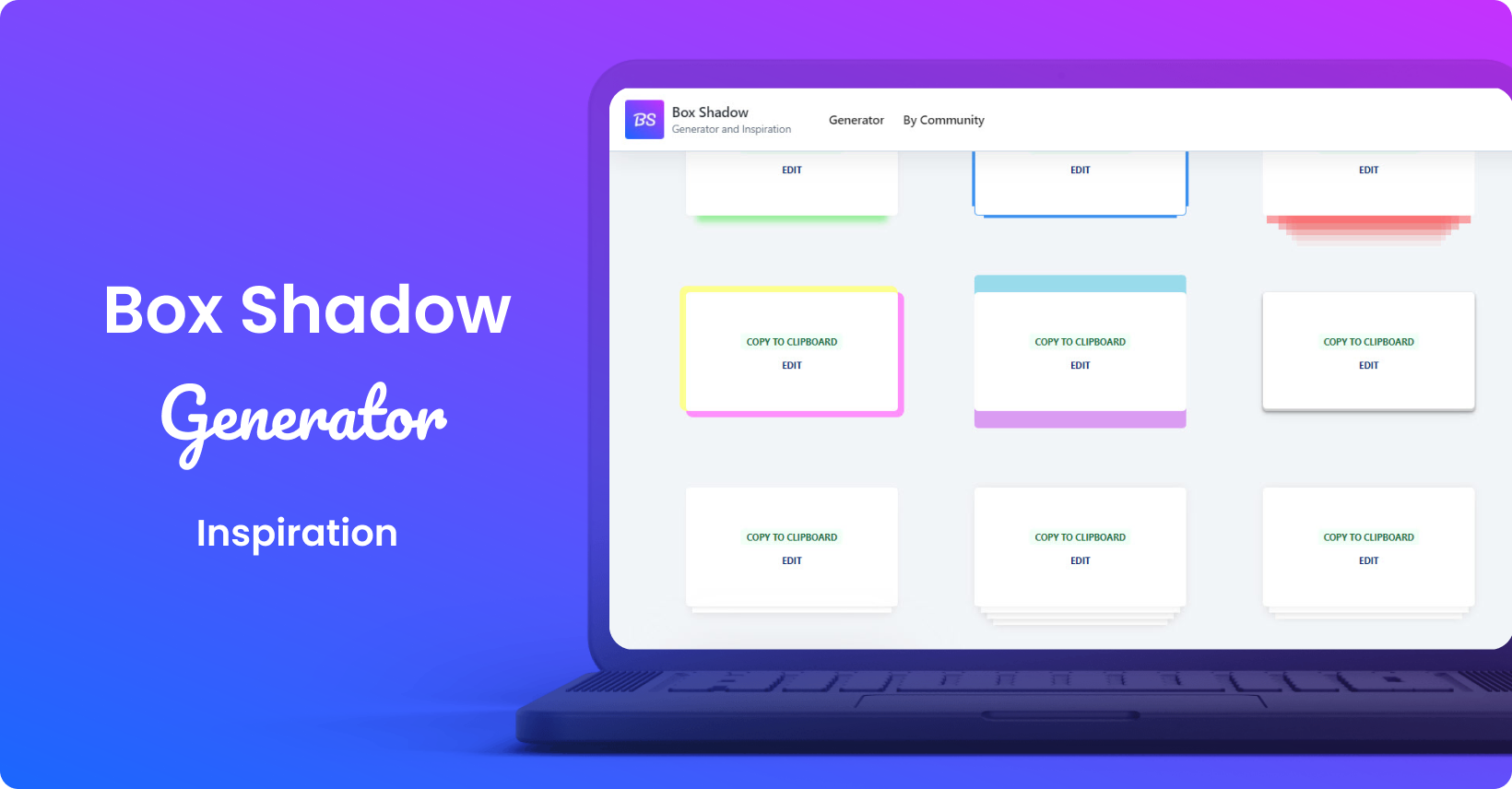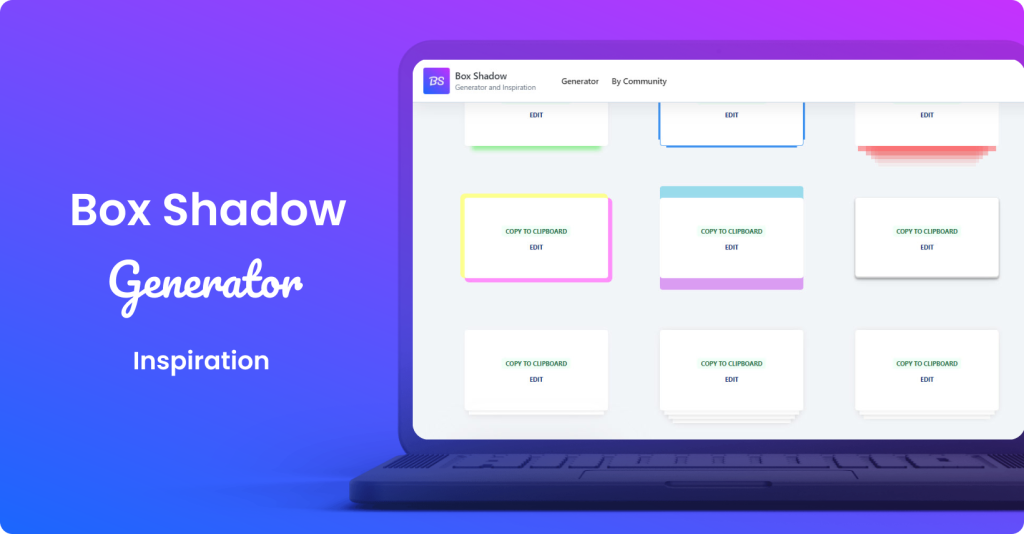 Presets:
Presets are a good starting point for your new creation.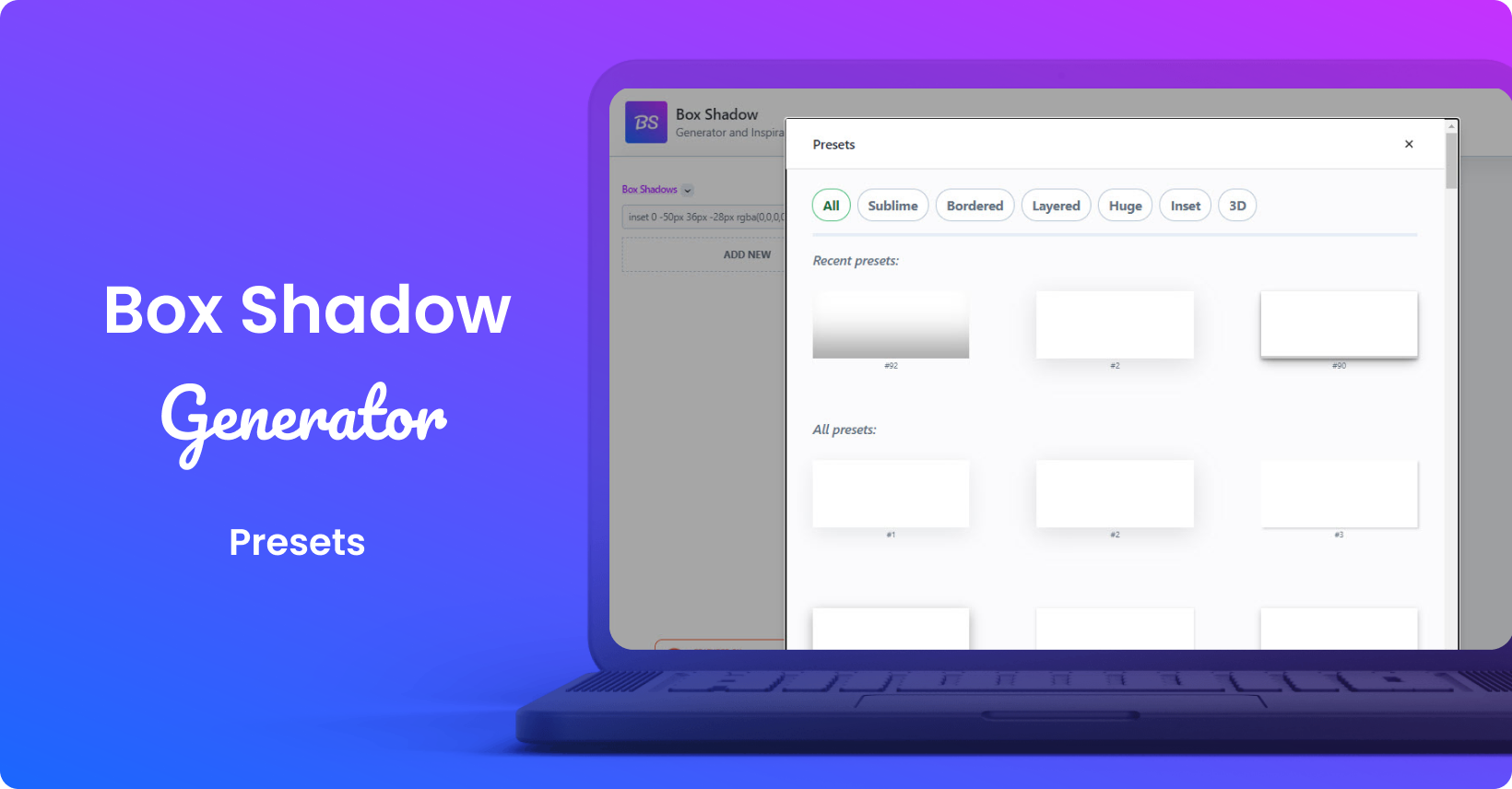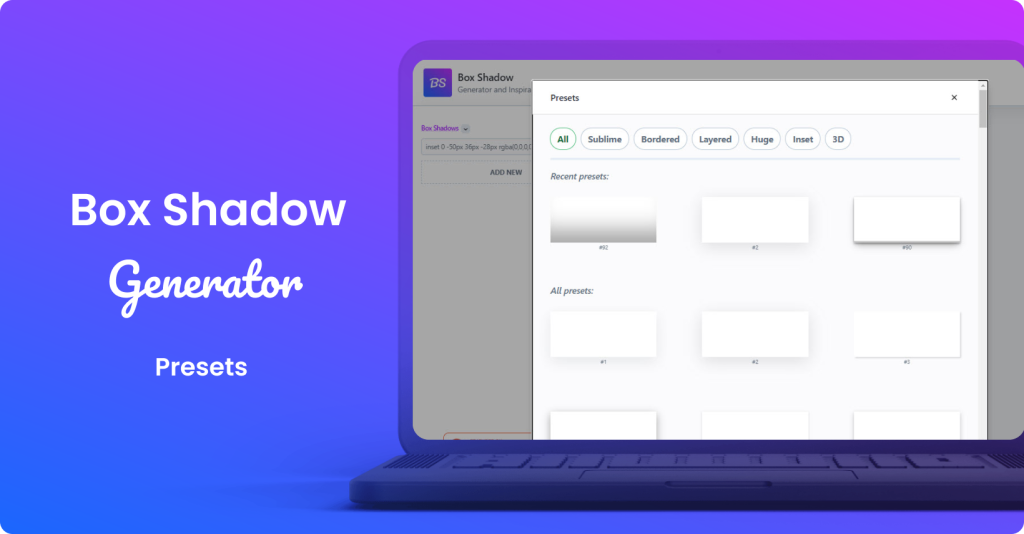 Designers and developers, try it now. It's free and can save you some time when designing your next masterpiece.
CSS Box Shadow Inspiration and Editor can be found here.